Diphu B. Ed. CollegeNear Assam University Diphu Campus
Vill. Theso Ajur, Diphu, Karbi Anglong
(Affiliated to Assam University, Silchar and Recognized by NCTE, Delhi)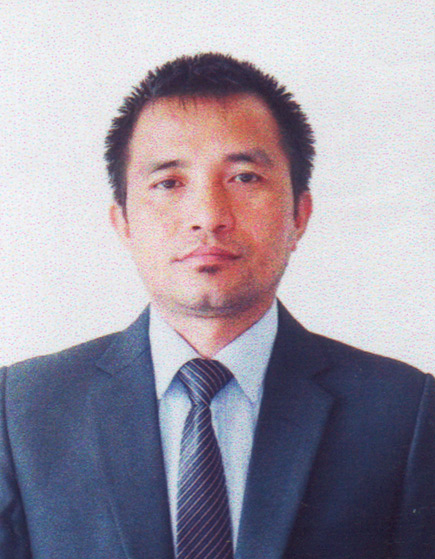 Dr. Lipson Rongpi
M.A., DBA, Ph.D.
It gives me immense pleasure to welcome you to Diphu B.Ed College website. If you are looking for excellent academic environment for teacher's training programme, then you have taken the right decision by choosing Diphu B.Ed. College to interpret your dreams into a reality. For nearly three decades, the College has been helping student teachers coming from different background within and outside the district to make the most of their abilities. Situated at Theso Ajur village, NH-329 (Manja-Lumding road), Near Assam University Diphu Campus, Diphu, Karbi Anglong, the college is now become a venue for teacher's training institution comprising the three hill districts viz. Karbi Anglong, West Karbi Anglong and Dima Hasao of Assam.
"Knowledge is power; power is wisdom, and wisdom is understanding  – Lilcent King Jr.
The College provide interactive teaching that awakens the creative and leadership skills quiescent in every student teachers. We inspire on realising, developing, tapping out their hidden talent to be a global citizen, serving the human beings at large through the noble profession of teaching.
The College use all tools available to inspire the student teachers, teaching and non-teaching staff and community to work together to be innovative and creative. With its combination, our student teachers explore, express and excel academically and creatively. I encourage to keeping up with latest trends and research and to be active partner in professional development in the field of teaching. We celebrate the success and acknowledge the hard work of students, staff and community in bygone years.
Motto of the college is inscribed in Sanskrit "VidyaAmritamAshnute" which interprets as "Be Immortal Through Knowledge". The ab-initio training imparted at the college will ensure every student teachers who passed out from this college will be a leader, teacher and mentor worthy of trust and confidence in building the nation.
Students can also have full use of the library and common room and spacious ground to improve their academic and co-curricular activities. I appreciate the dedication and selfless service rendered by the teachers of the past and present. We have experienced, energetic and dedicated teaching faculty and members of Governing Body (GB) who work actively for the all-round development of the college. I strongly believes that all student teachers will give effort on their cherished dream and strive hard to accomplish their goal. 
My best wishes to all new comers seeking admission to this premier institution and experience the excellent academic environment of Diphu B.Ed. College.
                      Thank you for visiting our website.
Examination
Practical Examination of B. Ed. Fourth Semester, 2023 held in the Month of August
Independence Day
Celebrating the 77th Independence Day at Diphu B. Ed. College campus
Activities
Campus Bazaar held on 25-02-2023 as part of Mahatma Gandhi National Rural Internship Programme, Ministry of Education, Govt. of India
Diphu B.Ed. College continuously strive to provide an excellent academic environment and to equip student teachers with upright leadership quality. Provide professional competency through advance training to be a responsible teacher in ever changing techno-world of today.